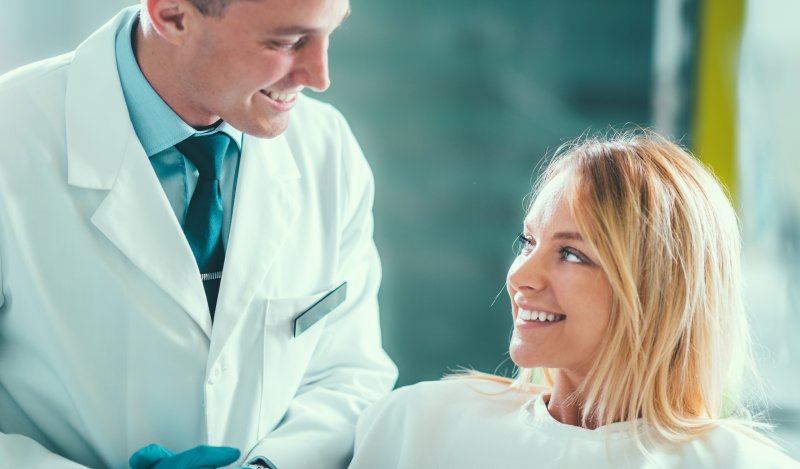 Are you unhappy with the way your smile looks? If you want to improve your pearly whites, then you can always consider getting a cosmetic dental treatment! You'll be able to enjoy various benefits depending on the option you choose. However, you should feel comfortable and confident about any procedure before proceeding. Read on to learn five questions you should ask your dentist during your cosmetic dental consultation in Naples.
Question #1: What Can I Expect From the Results?
Since there are several types of cosmetic dental procedures—such as teeth whitening, dental bonding, and veneers—it's best to understand what each can do for you. Feel free to inform your dentist of your concerns and what you hope to achieve with your smile. They'll be happy to explain the different results as well as show you before and after photos of previous patients.
Question #2: How Long Will the Treatment Take?
It's always a good idea to understand the layout of your entire procedure—from the first appointment to the last. While some treatments can be completed in just a single visit, others can take more time or several trips to the dentist. You can be sure your dentist will walk you through the plan before starting anything.
Question #3: What Will It Cost?
Being able to afford your desired cosmetic dental treatment is a crucial part of your decision. Most dental insurance plans don't cover these types of procedures. Even so, your dentist may offer alternative savings and financing plans to help you with the costs!
Question #4: Will the Procedure Hurt?
Many people tend to be anxious about any discomfort they may feel during a dental procedure. Be sure to voice any concerns with this to your dentist. They may be able to provide relaxing solutions like sedation therapy to keep you as comfortable as possible throughout your treatment.
Question #5: How Long Will the Results Last?
Getting cosmetic dental work done is an investment, so it's natural to want to know how you can make the most of it. Some procedures may require touch-ups over time, and this can vary from patient to patient. Your dentist can give you an estimate on how long you can expect your results to last, as well as the best practices for preserving them.
These are only a few things to ask during your initial consultation, but feel free to discuss more if you have other questions! Your dentist will be more than happy to provide the answers you need before beginning your treatment
About the Author
Dr. George A. Hoop graduated from the Emory University School of Dentistry and has been delivering outstanding and comprehensive care for over three decades. He also continues to improve his expertise through his affiliation with several groups including the Pikos Institute, the Pankey Institute, and the Dawson Academy. He provides a wide variety of advanced treatments, including teeth whitening, dental bonding, and veneers to help you achieve your best smile! If you'd like to schedule a consultation for cosmetic dental work, visit his website or call him at 239-594-8817.